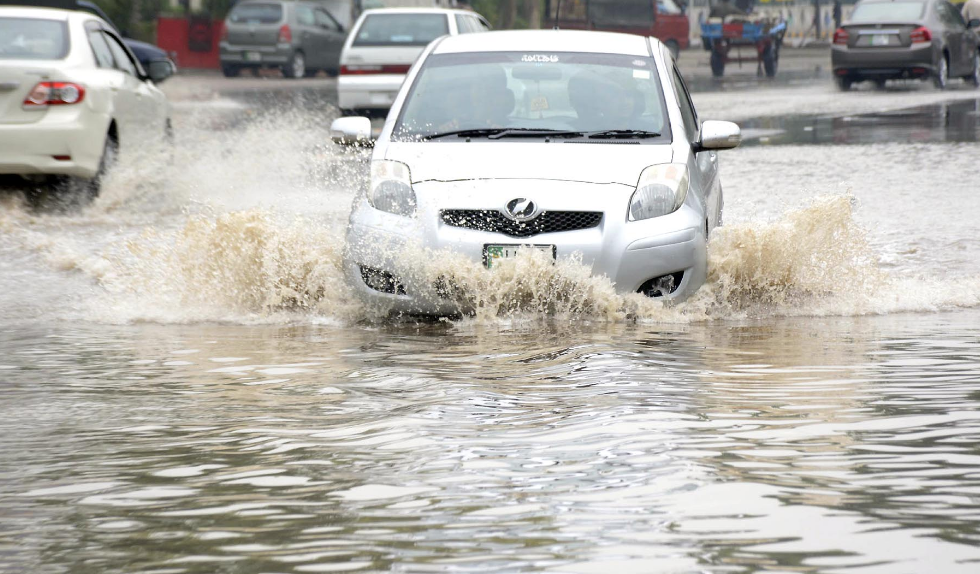 Intermittent rain likely to continue during next 24 hours
LAHORE (City News) – Intermittent and light rain is likely to continue during next 24 hours in various areas of the country, Pakistan Meteorological Department predicted on Thursday.
Intermittent rain coupled with gusty winds turned the weather pleasant in different areas of the country.
The country faced severe heatwave during last month and heavy rain has reduced the intensity of heat.
Electricity and communication system throughout the city also faced serious disruption following heavy rainfall.
Several feet water accumulated in various areas of the city, especially in Karachi, while the authorities have called the WASA staff to pump out the accumulated water.
---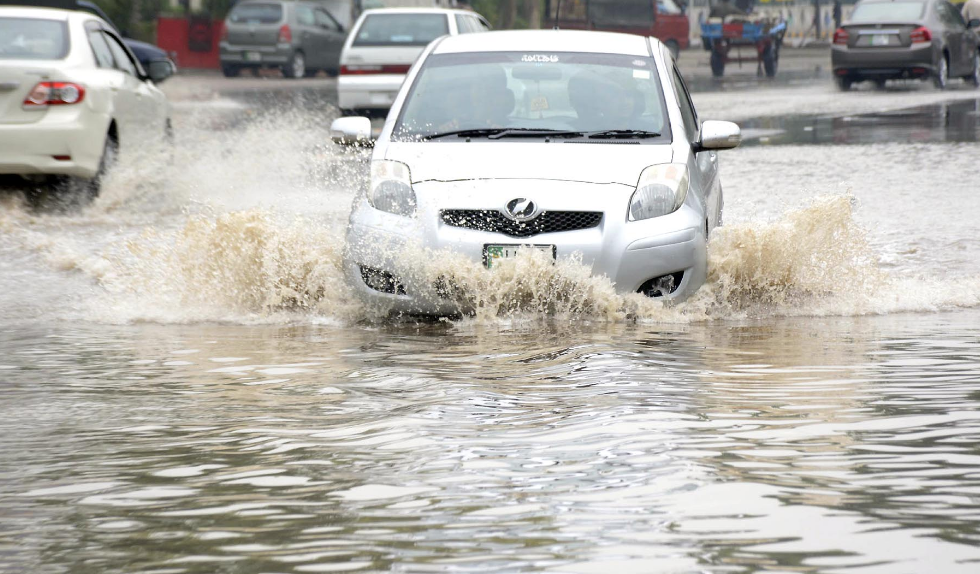 Vehicles passing through water accumulated in Lahore. — Online Photo
---
According to Met Office, rain-thundershower with gusty winds is expected at isolated places in Zhob, Kalat, Makran, Mirpurkhas, Karachi, Larkana, Hyderabad, Malakand, Rawalpindi, Lahore, Gujranwala, Bahawalpur divisions, Islamabad, FATA, Kashmir and Gilgit-Baltistan.
Synoptic situation suggests that seasonal low lies over north Balochistan. Moist currents are penetrating over central, southern and upper parts of the country.
---